Today Michaela, Vanessa and I braved the snow to venture out to Tacheles - a dilapidated
(read: bomb damaged)
yet enthralling artist colony smack-bang in the old Jewish quarter of Berlin.
After a former life as a department store, Tacheles became an illegal squat for artists shortly after the fall of the Berlin Wall. It has since flourished, sheltering up to 100 Berlin-based artists during the peak months.
After climbing the leaky and creaky stairs, we stumbled the work of Dutch photo-collagist
Tim Roeloffs
...
He gained recognition in the fashion industry when he collaborated with Versace to create some photo-montages to print on fabric for their A/W 2008 collection.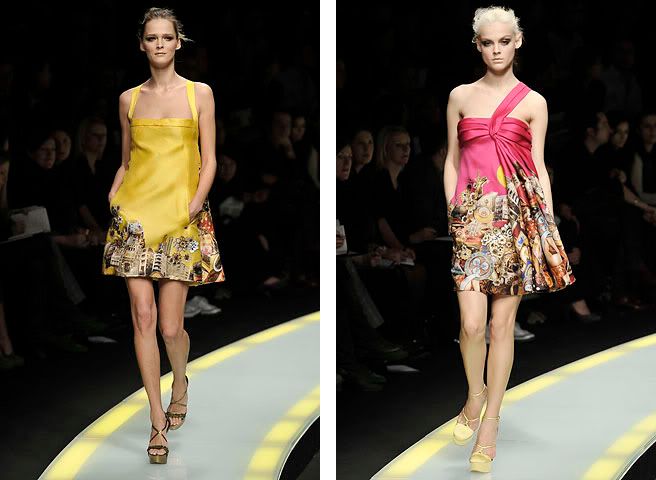 Tacheles is a
must
if you're visiting Berlin (but after Mic spotted some shady dealings going down in the hallways we decided to call it a night...)