In 2006, SHOWstudio - a fashion website founded and directed by photographer Nick Knight - explored the new frontier of "fashion audio".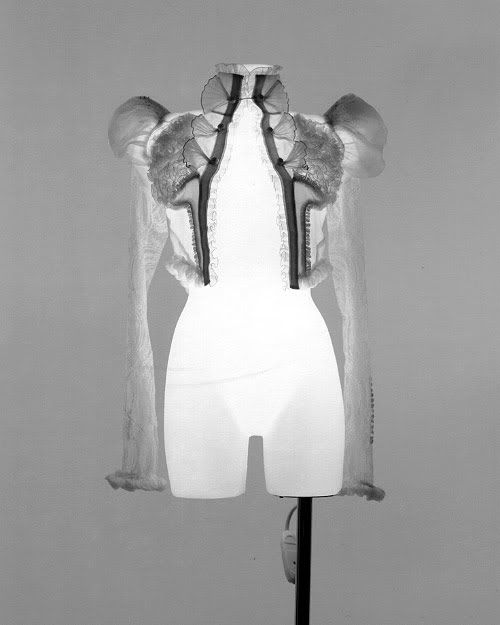 The website invited digital artist Daniel Brown - in collaboration with sound designer (and synaesthete!) Nick Ryan - to orchestrate an interactive web-series in response to on a stunningly delicate S/S '06 Balenciaga jacket (above)
To see the result, please click HERE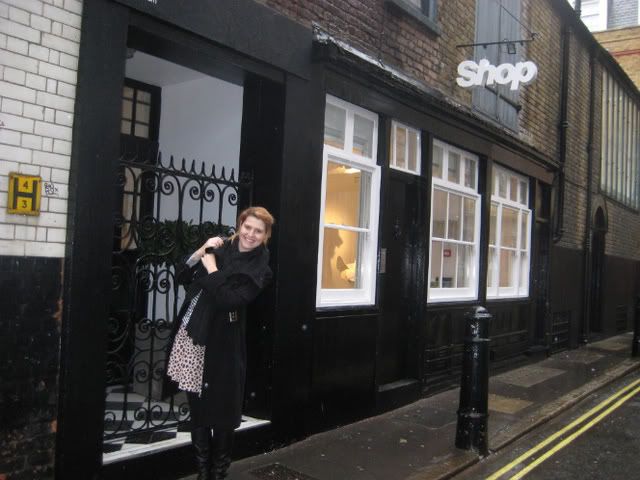 When I was recently in London I visited the SHOWstudio Shop, an art gallery-cum-dealership which displays and sells one-of-a-kind fashion creations. The lovely girl who worked there had a chat to me about the Balenciaga jacket project, and mentioned that SHOWstudio were looking to do more explorations on fashion's relation to the senses this year ...if Nick Knight's into it, I've gotta be on the right track right?!
She was also kind enough to explain all the works to me, even though I obviously would never be able to afford any in a millionbajillion years... I hear you ask: "Who does that scary shadow inside belong to?"
THIS GUY!
Nick Knight
Tiger
2009
Created for S/S 2010 Alexander McQueen PUMA campaign. He was a big fella...
Michael Howells
Squid
Bull
2007
Created for the set of the A/W 2007 Christian Dior haute couture show at the Chateau de Versailles. These papier-mache heads covered those of classic marble statues